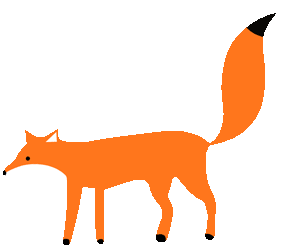 Monthly Meetings
Every 2nd Thursday of the month (except in December), the Board of Directors meet in the Somerset Township Hall for the purposes of conducting the Association business. The meetings start at 7:00 p.m. and are open to the public. If the meeting time or place is changed, every effort will be made to notify the membership.
The Somerset Township hall is located at 12715 E. Chicago Rd., Somerset Center 49282. The phone number for the township is (517) 688-9223.
Annual Meeting
Each year on the first Sunday of October, we conduct our annual membership meeting. All members are invited to attend. Time and place is sent to all members annually prior to the meeting.
Membership
(a) Membership is subject to payment of annual and special assessments and to a member complying with published regulations and restrictions of the Association. The right to membership shall be automatically suspended for nonpayment of dues or assessments by May 1st of each year. Where membership has been suspended for nonpayment of said dues or assessments, the membership shall be reinstated upon payment of said dues or assessments, penalties and reasonable expenses of collection, subject however, to Article VII, Section 11.
(b) The right to membership may also be suspended by action of the Board of Directors for infraction of the published rules and regulations of the Association for a period not to exceed ninety (90) days.
(c) Any dues or assessments not paid on the due date, which is May 1st, are delinquent and shall, together with penalties and reasonable expenses of collection, become a continuing lien on the property which shall bind such property in the hands of the owner, his heirs, his devises, personal representatives and assignee's. If the dues or assessments are not paid after a thirty (30) day grace period from and after May 1st, a penalty of One (1%) percent per month on the unpaid balance may be added to the amount owed for dues and assessments. In addition any reasonable expenses of collection, as are authorized by these By-Laws or by action of the Board of Directors, shall be added to the delinquent balance, and the Association may bring an action at law against the owner personally obligated to pay the same and/or to foreclose the lien against the property. In any such action, there shall be added to such dues and assessment, authorized penalties and reasonable expenses of collection, the cost of preparing and filing the complaint in such action, and in the event that judgment is obtained, such judgment shall include penalties, interest as allowed by the law, reasonable costs of collection, and reasonable attorney fees.